The Latest News from the Cinematic Asylum
The Mad Ones as Motivational Speakers and Space Jams!!! - 04.19.18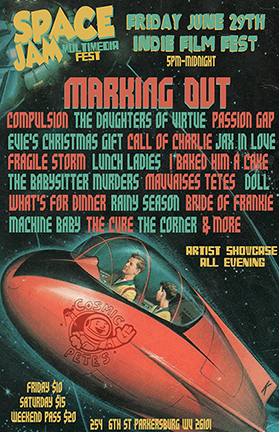 In an event so surreal that we honestly could not have written it any weirder if we tried (and believe us, we have), our lead inmate/Creative Director (Jaysen Buterin) will be attending the Technology Fair at General Greene Elementary School THIS FRIDAY, to talk about filmmaking and how technology plays such a pivotal part in that. Oh sure, our fearless leader can face off against all manner of monster and mayhem, but how will he fare talking to grades Kindergarten-5th?!? Stay tuned to find out, true believers!
On behalf of the cast and crew, we at Mad Ones Films are excited and delighted to announce that The Corner will be screening as a part of the Indie Film Festival at the very first SPACE JAM MULTIMEDIA FEST in Parkersburg, West Virginia!!! A two-day multimedia fesitval in the heart of downtown Parkersburg, we're absolutely thrilled that our tale of terror will be joining SO MANY fantastic films from all around this globe of ours. Sneak a peek at the poster to the left to see the list of movie magic that will be streamed straight into your skull on Friday, June 29th!!! Saturday will be full of the regions best music and BOTH days will have art exhibits happening throughout. Don't miss out on fun-filled festivity! CLICK HERE FOR TICKETS!!! We would like to extend our sincere cinematic thanks to Brooklyn Ewing for inviting us to be a part of something so sublimely kickass!!!
---
Horror Film Fests and the Wild Wild Wes!!! - 04.10.18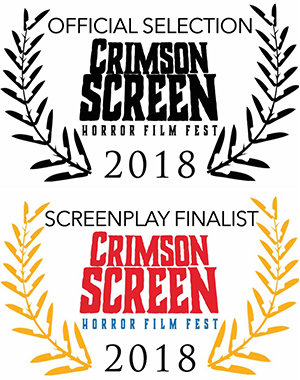 On behalf of the cast and crew, we at Mad Ones Films are excited and delighted to announce that Killing Giggles is an OFFICIAL SELECTION at the 2018 Crimson Screen Horror Film Festival!!! Not only that, but Crimson Screen will mark the official world premiere of the feature-length screenplay for KILL GIGGLES, which is a finalist in the script competition. We are absolutely thrilled to be presenting both the proof-of-concept for our future tale of terror AND it's screenplay at one of our favourite horror film festivals around, and ecstatic about screening in the Comedy Shorts Block at 11:45 on Saturday, May 26th!! Don't miss some bloody brilliant bits of movie magic from around the world, as well as a once-in-a-lifetime chance to watch Nightmare on Elm Street 2 with its non-dead leading man, Mark Patton!! On behalf of the cast and crew we are grateful to Tommy, Robby and everyone at Crimson Screen for letting us return to play once again! So remember kids, all the world loves a clown... no one ever said it had to be alive!
Last week Jaysen Buterin had the distinct honour and pleasure of being a guest on The Wild Wild Wes Show, where he sat down with the energetic and enigmatic man himself, Mr. Wes Eller, to wax ecstatic about all things cinematic, and even sneak some taco talk in there too. So dig on the digital goodness of Episode 5 and be sure to check out their YouTube channel too... we promise it'll be worth your while! #TheWildWildWesShow #MadOnesFilms #KillGiggles
---
Brand New Buttons and a Long-Lost ZSA!!! - 04.05.18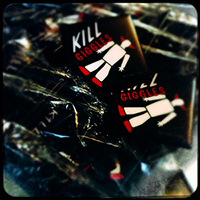 Want to kill clowns but you don't want to get your hands or your clothes dirty, per se?!? Now YOU can support the makers of KILL GIGGLES by sporting this brand new stylish button everywhere you go. Perfect for jean jackets or any other keen fashion choice, make sure you head on over to the Mad Ones Films Store and get one, or six, before they're all gone!!!
And so it was while dusting off the shelves in the Mad Ones Films video vaults when we were redesigning our web site that we "rediscovered" this previously forgotten gem from the "Zombie Service Announcement" Series (or ZSAs). Created back when the Mad Ones were still whiskey wet behind the ears in 2008, it was thanks to the machinima-making machinations of Ken Randall that this entry in the ZSAs even exists, and answers the age-old question of "What Would Video Game Jesus Do" when it comes to being trapped in a zombie movie. So dig it like a grave kids, it might just save your life on this Throwback Thursday.
---
Welcome to a Brand New MadOnesFilms.com!!! - 04.04.18
Why yes, we have indeed been VERY lazy AND naughty monkeys!!!
Don't say it... we know, we know... "WHERE THE HOT PINK HELL HAVE ALL THE UPDATES BEEN?!?" Well, we assure you, true believers we have - indeed - been busy little batshite crazy bees! Not only are we in the midst of ). But with the Killing Giggles proof-of-concept short film hitting the festival circuit, not to mention the fundraising and pre-production madness that goes into making the feature-film version, KILL GIGGLES, we've been a wee bit distracted. However that is NO excuse not to spend some time with our favourite movie maniacs and film fanatics and so after much deliberation and caffeination, we have a brand new web site for all the cinematic craziness you have come to know and love in us... and so if you will bear with us while we get used to our new digital digs, we wil be throwing a whole mess of movie madness and magic at you soon!!!
In the meantime, we are NOW seeking investors to help us shuffle loose as many clowns from this mortal coil as we can... that's right true believers, we want YOU to invest in KILL GIGGLES! So please sneak a peek at our brand new video below!
---