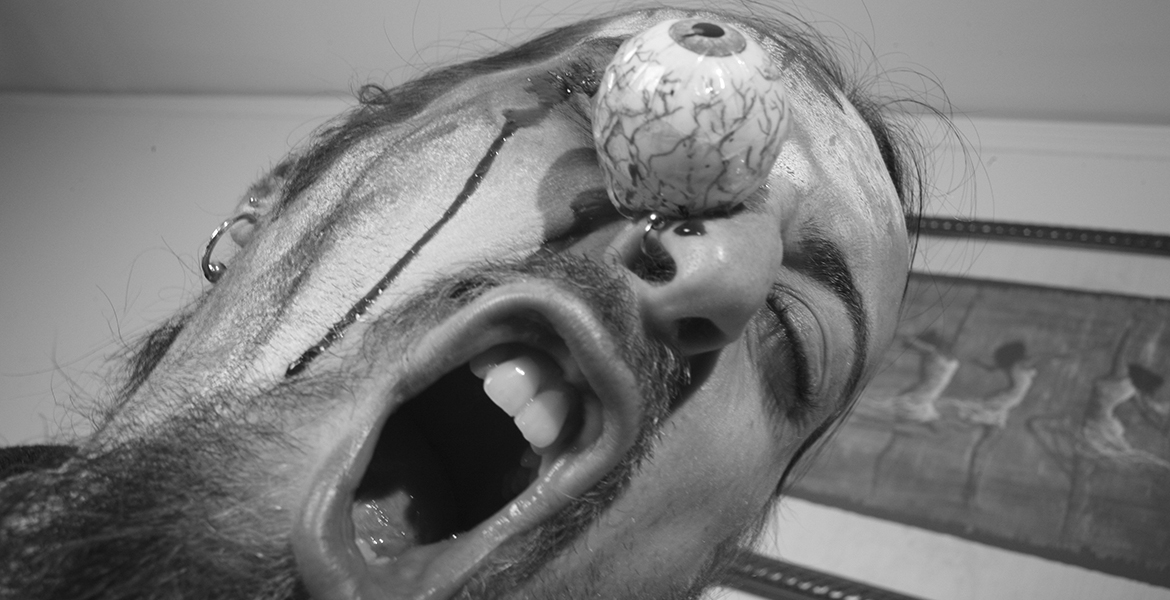 Mad Ones Films presents a 10-second holiday-tainted faux trailer for the 2007 Fruitcake Film Festival. When tree-hugging/can-recycling/JerryBear-dancing crazy hippies genetically alter the world's supply of mistletoe, they invariably turn humanity into zombies... and must soon reap the consequences!
RELEASE DATE :

12.24.07

CAST :

Jaysen Buterin, Kindal Blattner-Buterin, Will Huneycutt

AWARDS :

TAGLINE :

Not EVERY kiss under mistletoe is a good one...

IMDb :
Behind the Mistletoe, the short film
Mad Notes: 2007 was a banner year for Mad Ones Films - we'd made a movie about the devil and a film about a hot pink messiah, seems only right that we'd tackle the symbols and saints of the silly season, and the Fruitcake Film Festival gave us the perfect opportunity to do so! Of course, zombifying Santa Claus might've just been the source of the impending zombie infection that led us to the ZSAs... but that's a chance we were willing to take. So sit back and enjoy!