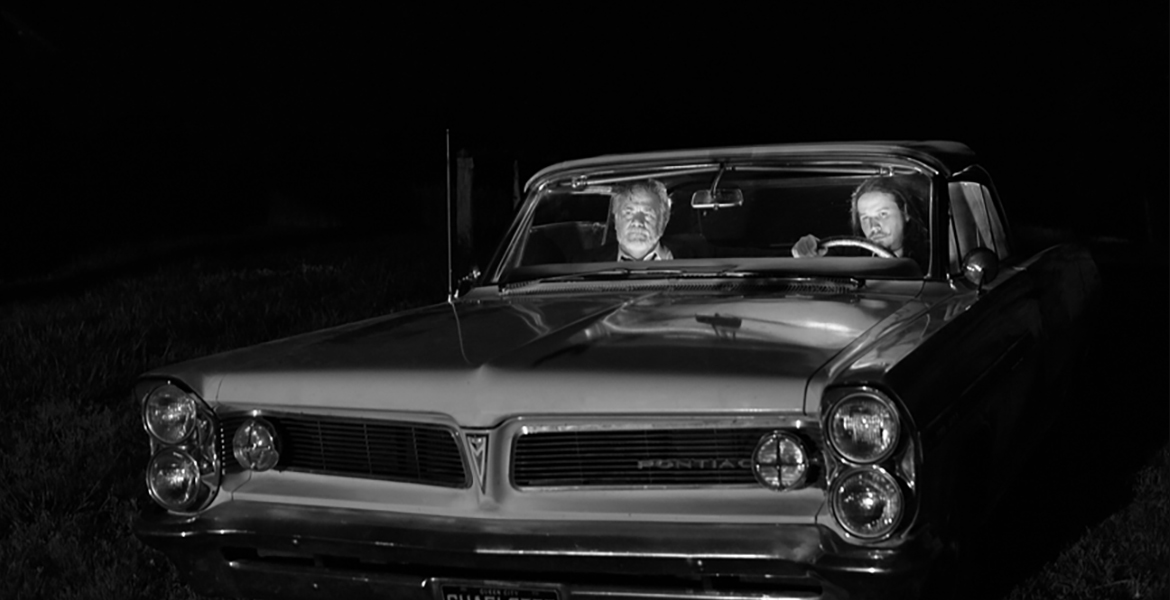 A harrowing horror homage to a yesteryear of fear, "Between Hell and a Hard Place" tells the tale of a pair of "Jacks" – two bad men who work for an even badder man, that pays them both obscene amounts of money to kill people. Wrapping up one last job together, the nameless hit men find themselves driving through the Valley of the Shadows – a dumping ground for every cutthroat kingpin and two-bit thug for a thousand miles. The valley was full of nothing but blood and bodies, of things best left unseen, unsaid and unforgiven… but that's only if the dead things stay dead.
One "Jack" is filled with regret, caught in a crisis of conscience and haunted by more than just the ghosts of his killer career; while the other "Jack" appears to have no such conflict, or conscience. After all, it's just business… nothing personal. But when they get to their designated dead drop spot they change, more than just clothes and cars. In fact, the closer they get to actually getting out of the Valley of the Shadows, the stranger and more sinister things get inside the car.
As their secrets grow deadlier with each passing mile, and "Jack" and "Jack" start to see things in the darkness, things in the shadows, things that couldn't possibly be there, there's only one question they haven't asked themselves yet – can they get out in time before they're stuck between Hell and a hard place?
RELEASE DATE :

07.25.14

CAST :

Michael Ray Williams, Patrick G. Keenan, Christopher Jones and featuring the voice of Kely McClung

AWARDS :

BEST SHORT FILM, 2014 MonsterCon Film Festival; BEST DRAMATIC SHORT FILM, 2014 Native American Indian Film & Video Festival of the Southeast; AUDIENCE/FAN FAVOURITE, 2014 Geek Gala Short Film Festival; BEST SHORT FILM, 2015 MystiCon Independent Film Festival; BEST BEST ACTOR – PATRICK G. KEENAN, 2015 Killuride Film Festival; BEST BEST SUSPENSE FILM; DYNAMIC DUO ACTING AWARD, 2015 Con Carolinas Short Film Festival; BEST POSTER, 2015 Austin Revolution Film Festival; BEST THRILLER (SHORT FILM), 2015 Cinema Constant

TAGLINE :

Killing is easy. Staying dead is the hard part.
STILLS AND BTS BRILLIANCE