SO YOU WANT TO INVEST IN A FILM COMPANY?!?
Well obviously you're just as crazy as we are, so let's talk!!!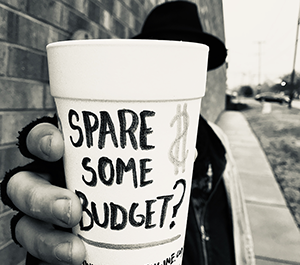 Have YOU always wanted to be a part of award-winning amazing movie magic but you just don't have a clue where to begin looking? Are you burdened with more money than you know what to do with and you want to throw fistfuls of cash at someone?? Do you need to launder money but require an avenue that NO self-respecting regulatory agency or organised crime outfit would ever even think of looking at?!? Then do WE have the solution for you!!!
By donating to Mad Ones Films YOU can be an instrumental part in weaving the cinematic spell necessary to make that movie magic! Your donation will go towards a variety of very important things from craft services (because apparently cast and crew like to eat once in a while) to equipment rental to so many things in the various production phases. And if you're feeling generous enough to make it a recurring thing, you will join our exclusive CRAZY PLATINUM CLUB* (*we're not technically sure what that means yet, but we promise to make it worth your while!!!)
Simply click on the Donate button below and help us make movie magic!