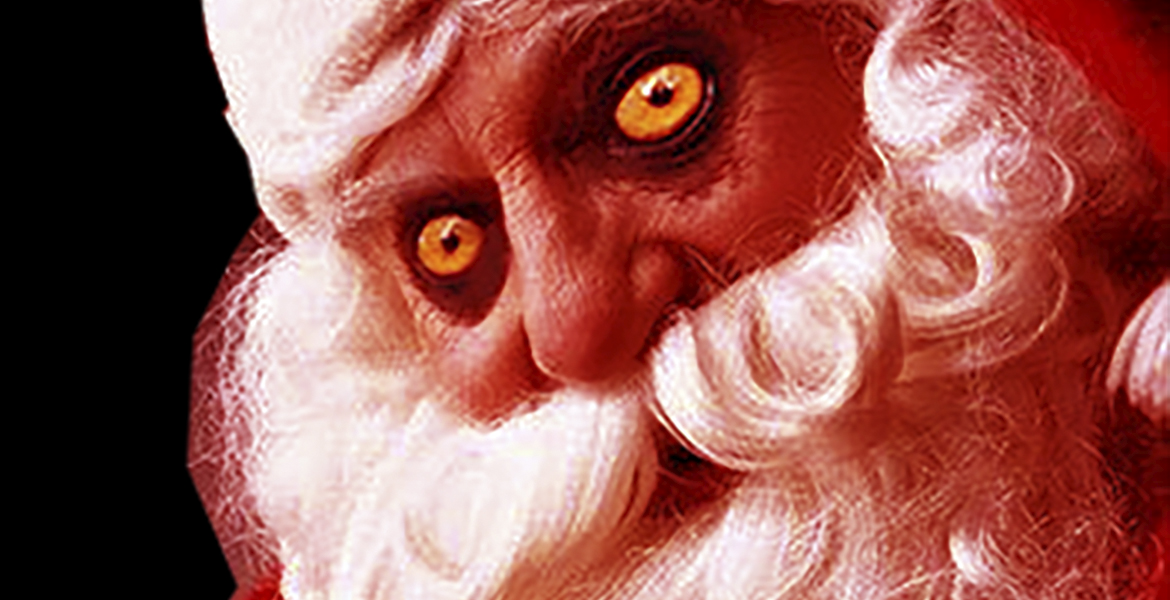 Things have gotten a little weird at the North Pole...
Santa hasn't been the same since his encounter with Hunny Goodnight and his gift ideas have bordered on the bizarre ever since. Now the Elves are questioning the motives and visions of the Big Man and the lovely Mrs. Claus becomes alarmed when increasing amounts of Elves go missing. However, the Holidays must go on... there are gifts to organise, assemble, and deliver...
Will a decomposing Santa survive his flight with reindeer? Will Twitch the Elf finally organise an Elves Union? Will Mrs. Claus come clean about the "Egg Nog" affair? These questions, and more, can be found in "Behind the Mistletoe."
RELEASE DATE :

12.24.07

CAST :

Jaysen Buterin, Hunny Goodnight, Cloie Prince, Jennie Rikkola, J. Evan Wade AND STARRING Will Huneycutt as Santa Claus

AWARDS :

TAGLINE :

The truth about the night that jolly old St. Nick got himself zombie-bit!

IMDb :
Behind the Mistletoe, the short film
Mad Notes: 2007 was a banner year for Mad Ones Films - we'd made a movie about the devil and a film about a hot pink messiah, seems only right that we'd tackle the symbols and saints of the silly season, and the Fruitcake Film Festival gave us the perfect opportunity to do so! Of course, zombifying Santa Claus might've just been the source of the impending zombie infection that led us to the ZSAs... but that's a chance we were willing to take. So sit back and enjoy!