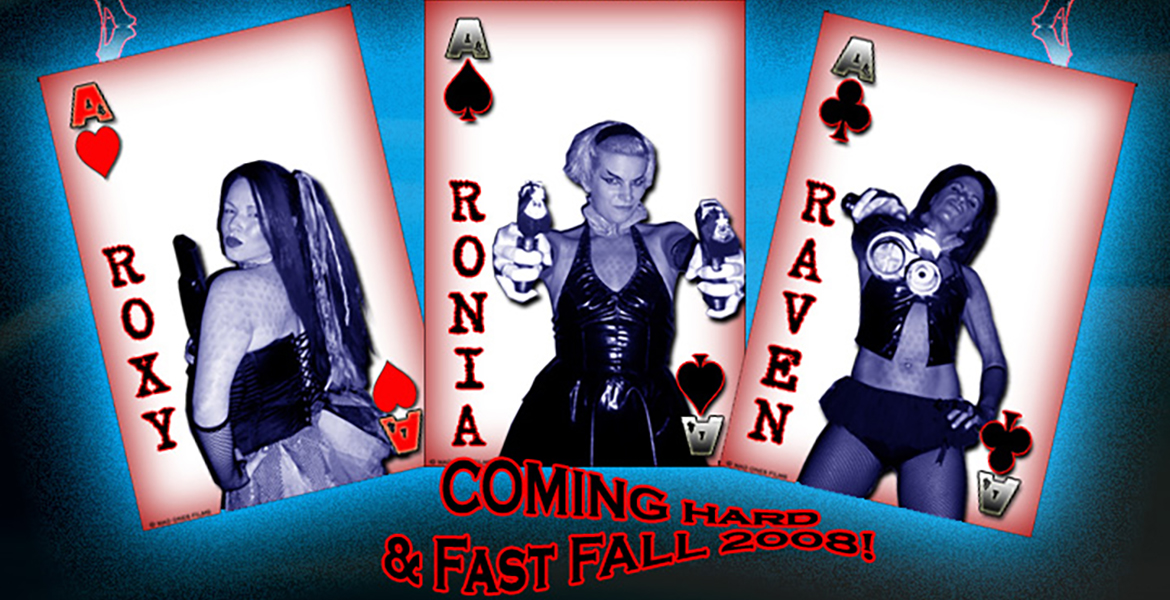 Part mermaid, part stripper, all KICK ASS!!!
In the deepest, darkest depths of the ocean, 666 leagues under the sea, lurks the Meretrix kingdom. A den of iniquity... A den of sin... A den... of dancing!!!
But when their curvy Queen is kidnapped by the evil Mandarin villain, Wo Cao and taken to his underworld hideout, the Inferno A-Go-Go... to become his bride, three predatory pole-dancing princesses will go on the prowl! And they kick, kiss, and kill to get her back!!
This summer, fire and water make the deadliest cocktail in... FLIPPER STRIPPER VIXENS AT THE INFERNO A-GO-GO!!!
RELEASE DATE :

09.15.08

CAST :

Jaysen Buterin Selia Carmichael, Jesse Knight, Kim Maldonado, Micah Moore, Greg Morgan, Foxy Moxy, Jennie Prince, Tiger Roxx, Tom Spano, J. Evan Wade

AWARDS :

TAGLINE :

All hell breaks loose when these underwater daughters go bad!

IMDb :