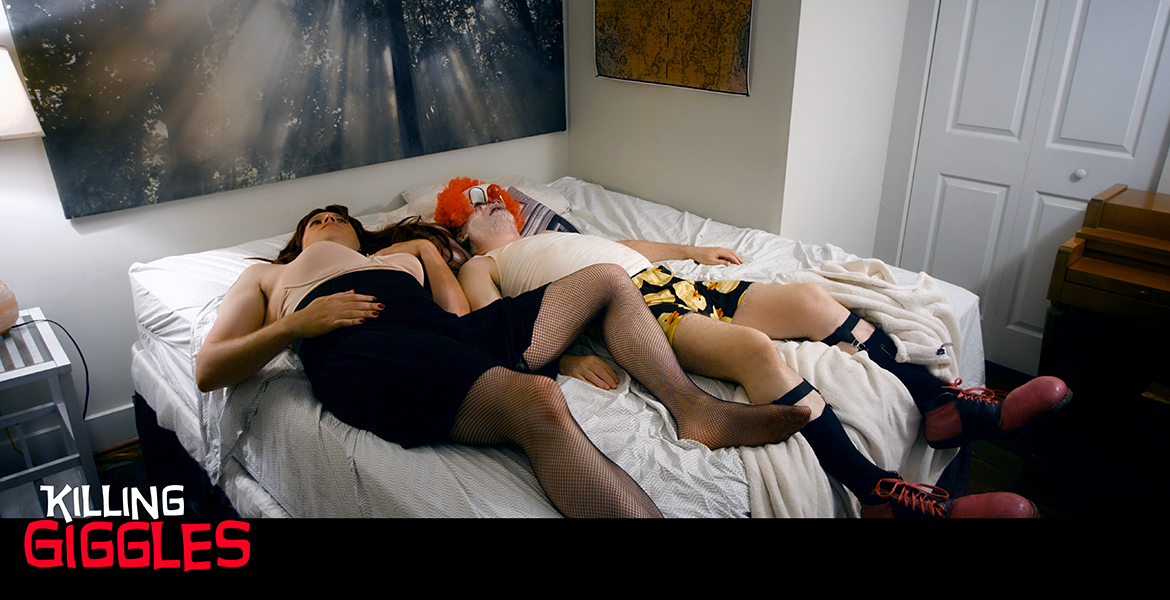 Tommy dos Santos wasn't born a psychopath, really, nor was he made into a sociopath, per se. He was something entirely new, and he was walking his own path – a path that will run red with the blood of the foulest most fiendishly frightening creatures ever conceived by man… CLOWNS!
No longer the madmen and monsters that nightmares are made of, it is the clowns who are the victims now, running for their lives from a killer who won't stop until every single one of them is dead. As Tommy's body count rises, he finds himself getting closer and closer to what he thought was a ghost, the once great clown king known as "Giggles," and wonders… if laughter can't die, how about Giggles?
From the mad movie-making mind of writer/director Jaysen Buterin ("Between Hell and a Hard Place," "Don't Let the Light In," "The Corner") comes KILLING GIGGLES, the proof-of-concept short film version of KILL GIGGLES, a harrowing Hitchcockian horror story that will take a timeless terror trope and turn it on its rainbow wig-covered head.
RELEASE DATE :

12.15.17

CAST :

Michael Ray Williams, Bill Mulligan, Justin H. Reich

AWARDS :

BEST DIRECTOR; BEST COSTUME/MAKE-UP, 2018 MystiCon Independent Film Festival; BEST ACTOR - MICHAEL RAY WILLIAMS, 2018 ConCarolinas Short Film Festival; BEST PRODUCED SHORT SCREENPLAY, 2018 GenreBlast Film Festival

TAGLINE :

All the world loves a clown... no one said it had to be alive.
STILLS AND BTS BRILLIANCE